The title is a little misleading, but...just...hear me out.
First off, go read
this post
on Fanserviced-B. Prepare to have your mind blown.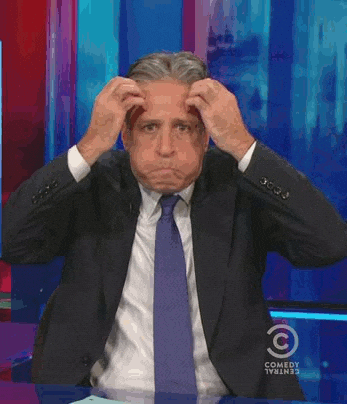 I feel the same way about her kpop blog too. Especially the #kai tag.
Wait no, come back. I mean, read the post on ingredients, but don't go through the Jongin's Best Pelvic Thrusts of 2015 (
#eommaya
!) posts yet, or you'll never make it back.
Now. Why is the title misleading?
Obviously, the ingredients list matters. The ingredients are what makes the product look and feel and behave the way it does, since it's what makes up the product. But...most of us (myself included) are not cosmetic chemists. We typically don't know (or care) what, for example, Ceteareth-6 Olivate does. (It's an emulsifier. It's sitting on my desk as I try to remember why I ordered it, so I figured....yeah.)
But we do care when we can see things we recognize, like Glycyrrhiza Glabra aka Licorice Root extract. Or ginseng or donkey milk or propolis. Or any number of other delicious sounding things that make our hearts go atwitter and our wallets crack open. And we take pride in being able to look at ingredients lists and being able to spot the notable ones - that's how my reviews are done, with links to research showing how those ingredients are beneficial, etc.
Except...um...can we be honest with ourselves here? Let's look at the ingredients list from my most recent review (that was so long ago, oh my goodness), the
Scinic Honey AIO
:
1-

Honey Extract,

2-

Glycerin, 3-Water,

4-

Niacinamide, 5-Royal Jelly Extract, Propolis Extract, Centella Asiatica Extract, Polygonum Cuspidatum Root Extract, Scutellaria Baicalensis Root Extract, Camellia Sinensis Leaf Extract, Glycyrrhiza Glabra (Licorice) Root Extract, Chamomilla Recutita (Matricaria) Flower Extract, Rosmarinus Officinalis (Rosemary) Leaf Extract, Hydrolyzed Silk, Aloe Barbadensis Leaf Extract, Lactobacillus/Soybean Ferment Extract, Salix Alba (Willow) Bark Extract, Cinnamomum Cassia Bark Extract, Origanum Vulgare Leaf Extract, Chamaecyparis Obtusa Leaf Extract, Portulaca Oleracea Extract, Dipotassium Glycyrrhizate, Hydroxyethylcellulose, Carbomer(1), PEG-60 Hydrogenated Castor Oil, Triethanolamine(2)(4), Caramel, Adenosine, Xanthan Gum, Disodium EDTA, 1,2-Hexanediol, Caprylyl Glycol, Illicium Verum (Anise) Fruit Extract, Fragrance, Phenoxyethanol
There are 35 ingredients there. If we go by the general rule that
after the first 4-5 ingredients
, you can safely assume that everything else is probably less than 1%, or that everything after the
preservative
is less than 1%, that would mean you're getting fairly insignificant amounts of the majority of those sexy sounding extracts, no? (Note: I have no clue what the percentages of the ingredients above actually are, and it's just a general rule, it's not written in stone. They could all be 5% for all I know, this is
just for example
.)
This is also assuming the ingredients list, as given, can actually be trusted, considering Fan-B's post. The order could actually be drastically different from how it appears.
So while it makes sense to look at ingredients lists to see if there is anything that sounds nice, there's a possibility that the extracts are actually just plants (HA!) that the company put there to attract the more discerning customer and have little ability to do what the papers we love to cite actually do, since they're in such insignificant concentrations.
From imgur.
But this isn't just a meta on Fan-B's post. I just had to fangirl a bit over how amazing that post was. If you listen to
the Snailcast
, you'll hear me bring it up like every chance I get. (I'm the one with the southern drawl and cackling every 5 minutes.)
Skincare isn't just skincare. Yes, for some people, it's utilitarian and just part of regular hygiene and maintenance (no shame in that, btw!), but for most(?) of us, it's a more complex experience, isn't it?
Let's talk sheet masks, for one:
Tell me, what do you expect out of a sheet mask? We're talking a regular, $1-2 sheet mask. Me? I expect it to feel nice, stay wet for at least 30 minutes, and leave my skin plumped up in the morning,
maybe
brighten and soothe. Because it's a single-use (please, don't reuse sheet masks...
please
) treat, it can't really do much. Skincare is about consistent use over time. Even prescription Tretinoin won't do anything with just one use (except flake you up like an extra in Walking Dead...unless you sheet mask and love on your face).
Let's say these
$5 Botanic Farm hydrogels
cost $1. I still wouldn't buy them (
ever again
). The ingredients list looks
lovely
, don't get me wrong, and
it's a hydrogel
, which means
From tumblr.
Except I'd rather go with my old, boring,
Innisfree sheet masks
over them any day. Because they feel
awful
. They cut into my mouth, they're stiff, they don't fit well...they're just
unpleasant
, and this isn't a dentist appointment, this is a mini spa experience. Or it's suppose to be anyway. The
Leader's Insolution
Gel mask is another one that I just, ugh, I can't. It doesn't cut, but it dries in like 5 minutes and makes me feel like I'm peeling my own skin off when I go to remove it and just....no.
Part of making time for blogging means giving no ducks* about product staging and photo-editing. One day, I'll be more competent...but in the meantime, I threw some sheet masks on the ground and snapped a pic on my phone.
And on the opposite side of the coin, there's the My Scheming Raw Job's Tears Black Mask, which I get like...no special benefit from come morning. No brightening, no soothing, but...oh my goodness. It's
so
soft, and it fits like it was custom made for my face, and it stays wet for as long as I am willing to leave it on my face (I've hit 1.5 hours before, and it was like I just took it out of the pouch). And it's black, so it scared the daylights out of my hubby when he interrupted a Snailcast recording to ask if there was dinner. Bonus points.
And sometimes...
Sometimes a product just smells so duck*ing good, like
Aromatica's Rose Gel
or
Botanic Farm's Black Soybean Milk Pudding Sleeping Pack
(See? I don't hate all their stuff, sometimes they just have some bad products.) that even if it were useless as skincare, it's still providing a positive experience. Aromatherapy is a real thing, and I know I, for one, feel happier when my face smells like delicious pudding as I lay down and get ready to
read for 4 hours
go to sleep.
Some
things
are
just
pretty
, or
fun
, or
novel
. I don't buy Tonymoly bananas in a variety of sizes because they're amazing for my skin, I buy them because they're duck*ing bananas and it's hilarious and every time I walk into my bathroom and see that banana sleeping pack just sitting amongst all my other serious packaging, I smile.
We all know I didn't
preorder
these hand lotions
from Korea
because the ingredients were so lust-worthy. If you want lust-worthy, go check out Snow's caught unicorn, aka
Sulwhasoo 2004 Shine Compact
, aka the Ultimate in Packaging Porn. There is the intrinsic value of the ingredients in a product, yes, but there is so much extrinsic value also, and those shouldn't be dismissed or considered as less.
What I'm saying is you shouldn't focus on only ingredients. And you don't need to justify products that you love that don't have a lovely pedigree. Other things matter. It's going on your face, you don't need the internet's approval. And if people say you should love this cream, because the ingredients are amazing, but it feels like smearing wasabi paste on your face, junk it and get something you actually enjoy.
And sometimes ingredients still don't matter.
One last thing - just a reminder that just because an ingredient is present in a product doesn't mean it's doing anything. Look at
this atrocity
for example. What is this nonsense. What the duck* is this. Why-....but-.... Let's break this down:
5% L-Ascorbic Acid - not enough, you want at least 10%
pH is 6 according to some tests - L-AA needs 2.5-3.5. Needs.
Clear bottle - WHAT
I especially like the directions for sensitive skin: "For extra sensitive skin, try mixing a few drops into preferred serum or lotion until the skin is used to the product." Because let's dilute that 5% down even more.
No attempt at stabilizing the L-AA with Ferulic Acid or Vitamin E
I just. No.
* You know what I meant by ducks, right? Fowls. Quacks.